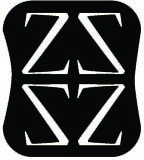 "Your Uniform Our Difference"
Our favorite past time is to research and create. Your uniforms must be functional. Zeng defines a uniform as functional when it adequately address customers Branding and Utilitarian needs. Our designer(s) has honed the skills of observation and deep listening. Through our many years of experience of mix and match of colours, fabric, design and understanding the unique feel of a set uniform, we are able to help organisation stand out, and their teams work with pride whenever they don on their uniforms co-designed by ZENG and themselves.
We take pride in sharing some projects which we have delivered. We thank the following clients for their trust in us.